Welcoming in the New Year
8 January 2020
Geoff's Mobile Toilets and Showers provide premium facilities for all events and festivals and New Years Eve was no exception. As 2019 drew to a close Geoff's Mobile Toilets made their way to Murgebulloc for the annual Bluestone Blues festival where Blues fans came from far and wide to enjoy the music as it resonated around the grounds , either joining the crowd in the marquee or reclining back at their campsite. Geoff and Jeanette enjoyed being there and keeping their toilets clean and well stocked.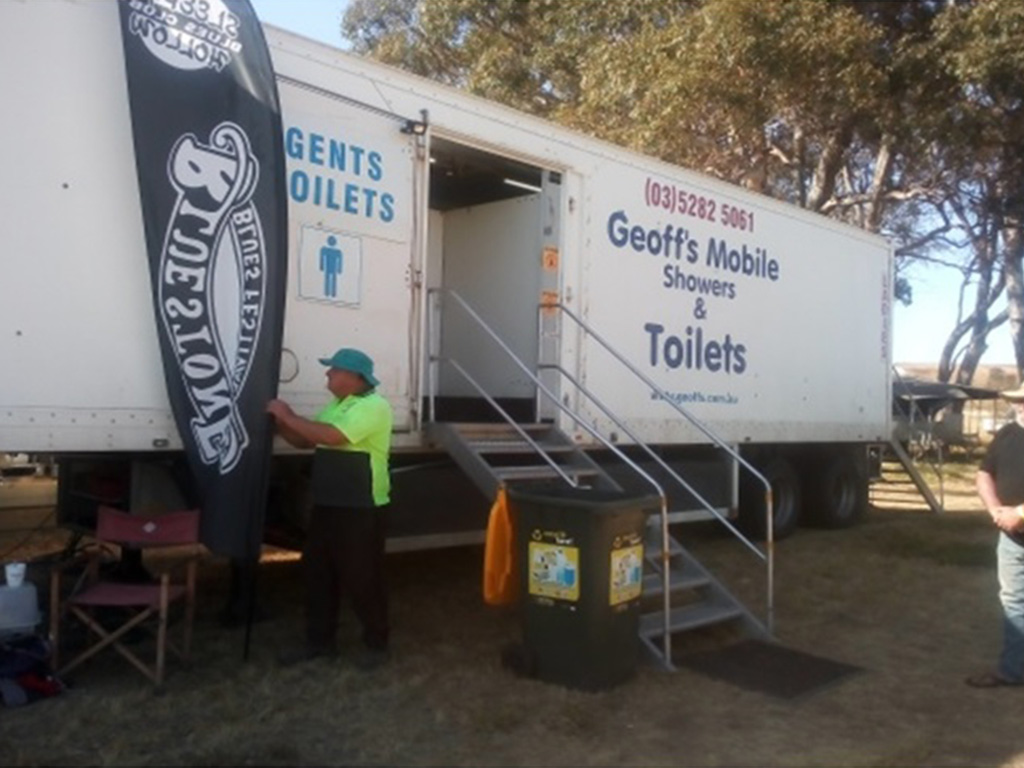 A few days later, Geoff's Mobile Toilets were off to South Australia for the Kingston S.E. Foreshore Festival. Despite the cooler weather, crowds gathered to hear the music provided by Deisel and Squirrrel Grip, Shaun Brown, Jon Peters and finishing with the Happy Wanderers.
Children were also catered for with lots of entertainment and activities and a fireworks display lit up the night sky.
Next on the calendar, for Geoff's Mobile Toilets and Showers   is the Mussel Fest at Portarlington, where over 30,000 people will gather to enjoy the 10 tonnes of mussels of various flavour on offer.
Food and drink stalls are a must at any festival as are Geoff's Mobile Toilets and Showers and we were happy to provide a premium well maintained service for all patrons when they need it most.